Innovative High-Density Storage System for Howard University
As a leading provider of high-density storage systems for a wide range of applications, we are pleased to share the details of a recent installation at Howard University. Utilizing our MobileTrak5 system, this unique project allowed the university library to maximize storage capacity for books, boxes and other materials for decades to come.
Our MobileTrak5 high-density storage system is unique in that it allows organizations to create more than double the storage capacity of a traditional shelving system. Whereas a traditional shelving system must allow aisles between each shelving unit, DATUM's MobileTrak systems easily move to reveal a single aisle within the full length of the shelving array. Our systems create maximum capacity within any given square footage by eliminating the need for aisles, and therefore the space that would otherwise be lost to aisleways becomes additional easily-accessible storage.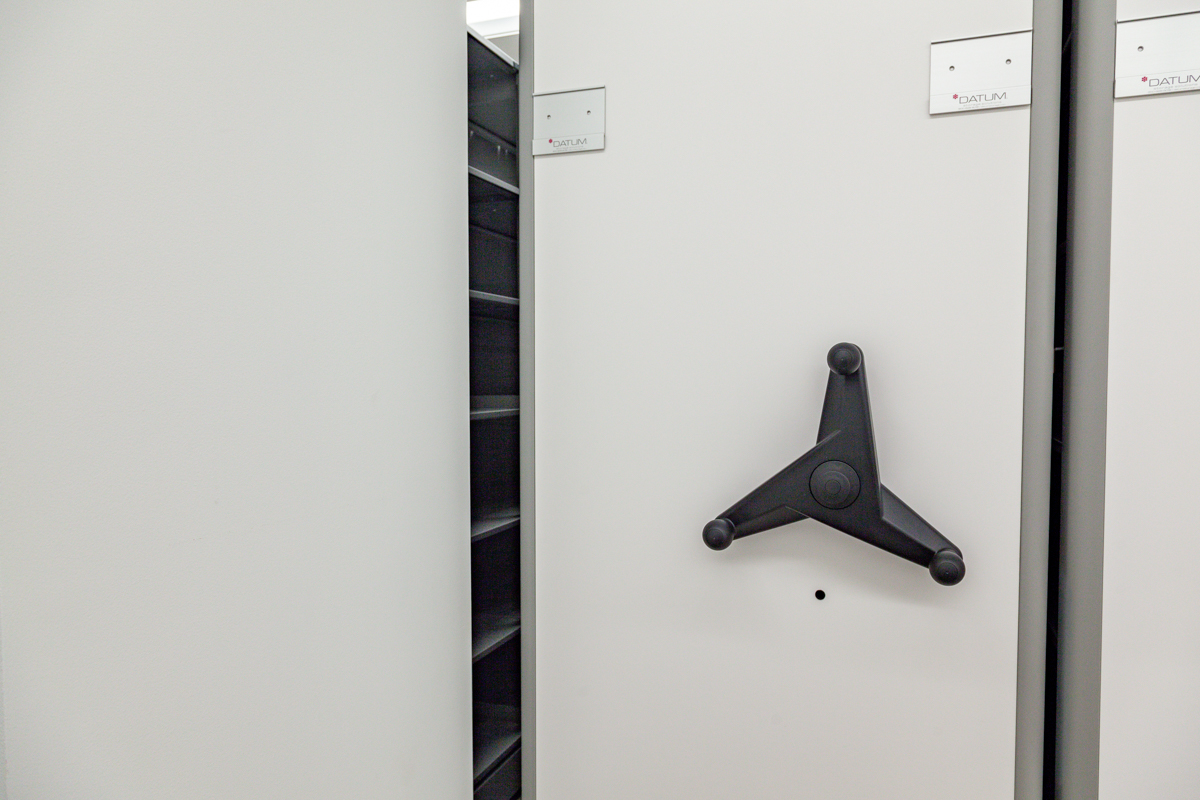 Working with the university and our regional dealer design team, we manufactured a custom system that allowed nearly 64,000 linear feet of shelving space to fit into a 16,500 square foot room. This system makes the contents easily accessible, and with proper safety mechanisms in place, students and staff can access materials at any time with minimal effort.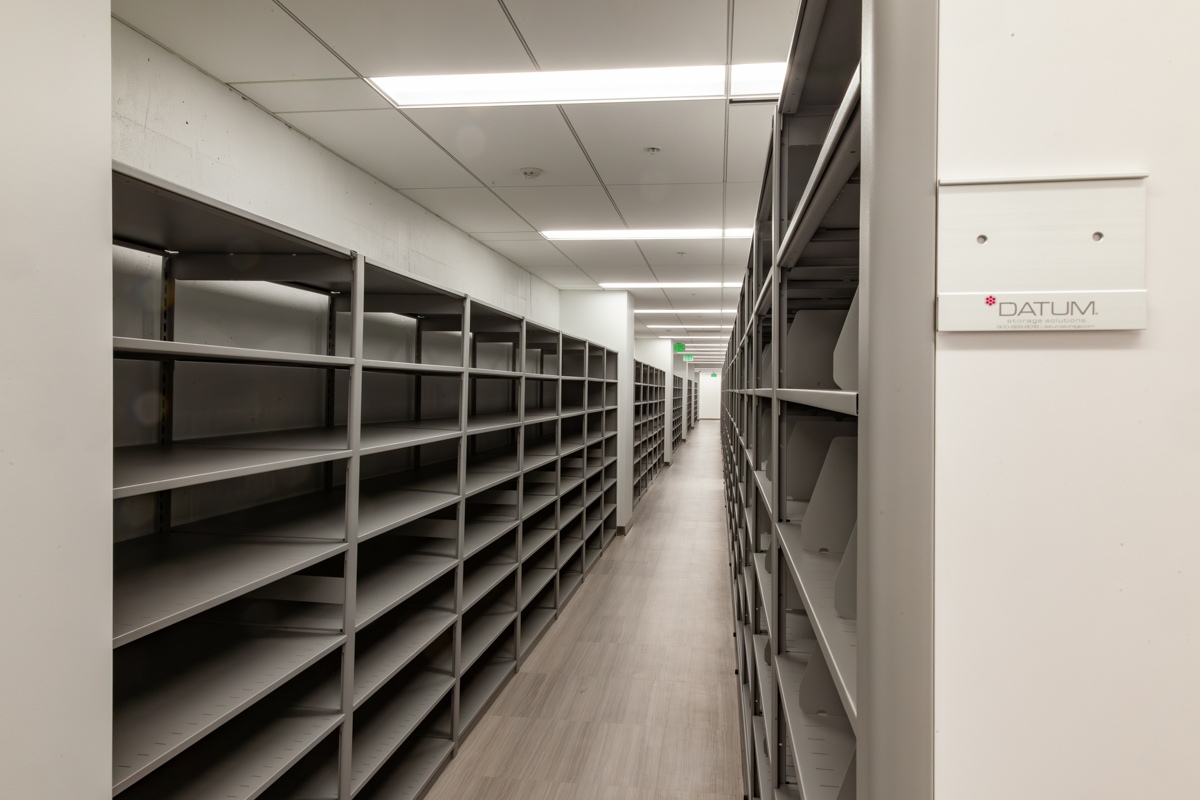 This system provides two to three times as much storage capacity as conventional shelving units or filing cabinets, and Howard University staff was thrilled with the result. Thanks to smart design and fast installation, we were able to deliver a storage solution that maximizes storage capacity while allowing students and staff to safely access the materials they need when they need them.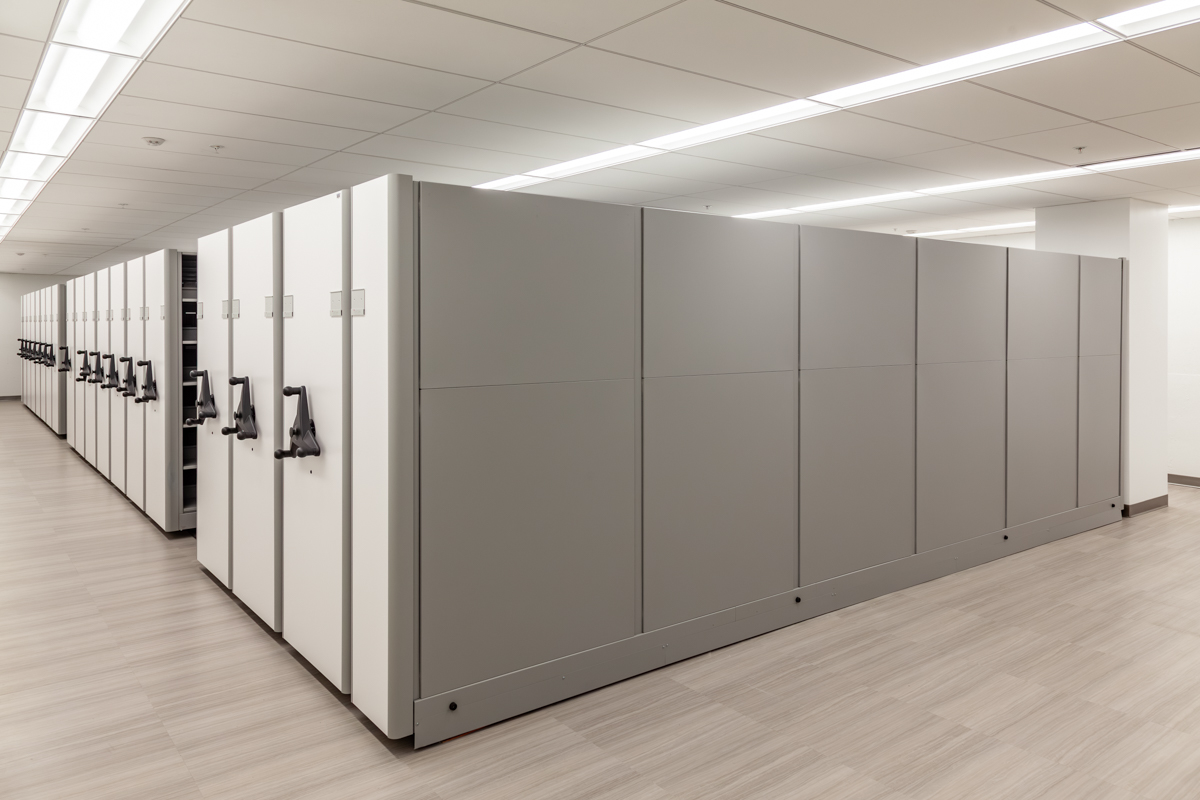 If you're interested in learning more about this project, or discussing a high-density storage solution for your organization, contact us today! Our storage experts are standing by to help design the perfect storage system for your unique needs.